Star Wars The Mandalorian peluche parlante The Child 19 cm
Dans la collection Star Wars de Hasbro : le jouet en peluche The Child parlant avec sons du personnage et accessoires !
Personne dans la galaxie n'est aussi mignon, dans la série en ligne à succès The Mandalorian de Disney Plus.
Il ressemble à une version bébé de Yoda, mais cet adorable personnage s'appelle The Child. Et les fans pourront bien s'en occuper grâce à ce jouet en peluche de Star Wars qui est habillé de la plus mignonne des petites robes jamais vue dans ce coin de la galaxie. Ses bras articulés permettent aux enfants de faire semblant que la Force est à leur portée et on peut appuyer sur son ventre moelleux pour activer des sons électroniques du personnage! De quoi faire fondre les coeurs comme de l'acier beskar dans une forge mandalorienne.
Star Wars The Mandalorian peluche parlante The Child 19 cm
La date de sortie pour un article en Pré-commande est donnée à titre indicatif et elle peut etre modifiée à tout moment selon les informations de nos fournisseurs. Nous ne sommes pas responsable des éventuels retards sur les dates indiquées. Les articles en stock direct sont expédiés sous 24H. En savoir+. Besoin d'un renseignement? contactez-nous par mail.
IMPORTANT : Veuillez prendre connaissance des renseignements indiqués ci-dessous.
Disponibilité prévue début 03/2021
Disponibilité : PRÉCOMMANDE/RESERVATION - Attention cet article n'est pas en stock. Vérifiez la date indiquée au-dessus.
34.90€ TTC
État du produit : Neuf

Fabricant : Hasbro
Frais de port offert Mondial Relay! en savoir+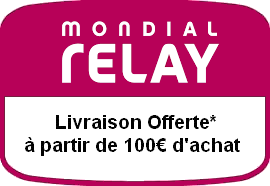 Votre avis est important !
Chaque évaluation et commentaire aide les autres acheteurs à commander en ligne en toute connaissance de cause.SuuKoo-Toys vous remercie de prendre une minute pour évaluer votre achat chez nous! Votre avis est publié de manière anonyme et votre adresse e-mail n'est bien sûr pas communiquée sur le profil d'évaluation de la boutique (voir article en bas de page). N'hésitez pas à partager votre expérience sur les réseaux sociaux.